District 24 about to get a lot cleaner 1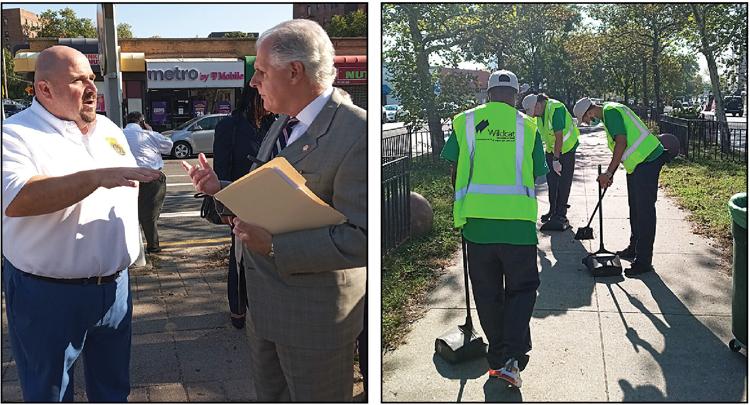 As featured on
The 24th Council District soon will be looking a lot cleaner with a joint public-nonprofit sector collaboration announced last week by Councilman James Gennaro (D-Hillcrest).
The councilman and city Sanitation Commissioner Edward Grayson teamed up on Queens Boulevard in Briarwood on Oct. 15 to announce the securing of $430,000 in the city budget to reduce litter and graffiti in the district.
Weekly News Headline
Would you like to receive our weekly news email? Signup today!