Armed robbery in Maspeth
SCREEN SHOT COURTESY NYPD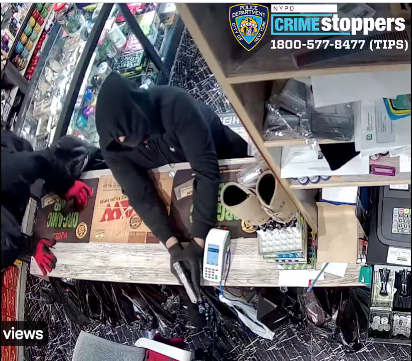 As featured on
The NYPD is seeking the public's help in identifying two suspects in an armed robbery on Saturday, May 14, in a store at 64-25 Grand Avenue in Maspeth.
Police in the 104th Precinct said the crime took place at 1:28 p.m. when two men entered the store. One displayed a gun while the other jumped the counter and bound the clerk's hands with zip ties before taking cash and property. 
Weekly News Headline
Would you like to receive our weekly news email? Signup today!